6GEM Exhibited in VTC 2022-Fall in London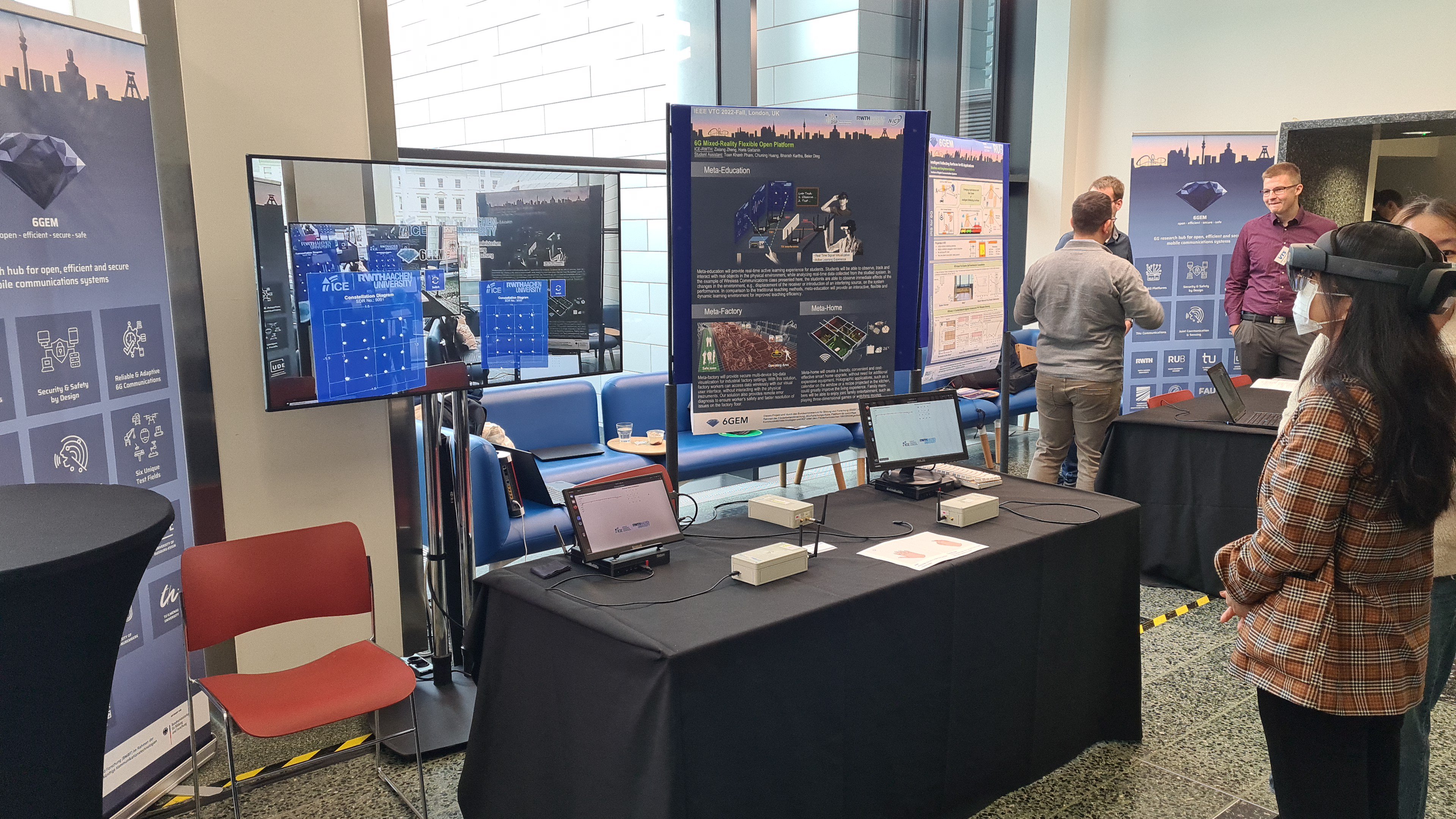 The two 6GEM partners, Institute for Communication Technologies and Embedded Systems of RWTH Aachen and
the Chair of Digital Communication Systems of Ruhr University Bochum, have attended to
Vehicular Technology Conference 2022 Fall in London. Both groups have presented their latest research results and
applications on AR and IRS respectively. The partners have emphasised the implementational focus of 6GEM in
addition to in-depth research capabilities.